20 février 2006
1
20
/

02
/

février
/

2006
19:19
Yeah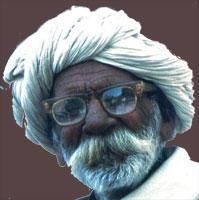 Jeanpop2 et M. Poire, en aristocrates qui ne rechignent pas à observer la plèbe, ont axé leur regard léonin sur lethème vulgaire du Yeah. ils se sont bien sûr acharnés à recharger le terme de tout son Pat ancestral, lui reconférant la dignité qu'il tend à perdre de nos jours.
The chanteurs "The grizzli bear"
The Gigolos "She's my baby"
Skip Drinkwater "Silly Sally"
The Terrys "Stop dance"
The Showmen
Larry Williams & Johnny watson "A quitter never wins"
Theresa Lindsay "Gotta find a way"
Ugly Ducklings "Ain't gonna eat out my heart anymore"
Vandals "I saw her in a mustang"
Steve Davis "She said yeah"
The Action "I love you (yeah !)"
Gene Chandler "Nothing can stop me"
Dale & The Devonaires "Take a look at a fool"
Jerry Boogie Mc Cain "I need somebody to love"
The Descendants "Lela"
Faron's Flamingos "So fine"
The Temptations "Ain't no sun since you've been gone"
Red Coats Revue "Keep on trying"
Gino Washington "Out of this world"
The Elite U.F.O. "Now who's good enough?"
Sir Winston And The Commons "We're gonna love"
The Untamed "Someday baby"
Eldridge Holmes "Wait for me baby"
Otis Bush & The Crusaders "Sock'em with a good foot"
The Spellbinders "Chain reaction"
The State Of Mind "Move"
Vous pouvez écouter l'émission en direct tous les mercredis de 20h à 21h30 sur le site de radio campus Orléans (voir les liens). Vous avez grand intérêt à le faire. vous pouvez aussi l'écouter en différé une semaine après sa diffusion.