17 avril 2006
1
17
/

04
/

avril
/

2006
17:03
Sagesse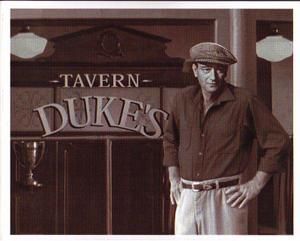 "I'm living good". Cette déclaration émouvante de Louis Williams servit d'exergue à cette émission étonnante de quiétude. Une escale heureuse, une pause anticipée dans le combat Psycho-Batave.
The Odds And Ends "Be happy baby"
The Puppets "Baby don't cry"
The Us Group "Little bit of something (is better than a lot whole of nothing)"
The Age Of Reason "Dirty shame"
The East Side Kids "Listen to the wise man"
Sebastian & The House Rockers "The best man cryed"
Edward Hamilton "Baby don't you weep"
The Wet Paint "We call him a man"
The Merry-Go-Round "Time will show the wiser"
The Menn "Things to come"
Thee Midniters "Giving up on love"
The Five Royales "I'm on the right road now"
Oscar Toney Jr. "You can lead your woman to the altar"
Steve & The Board "Now I'm older"
Richie's Renegades "Don't cry"
The Bad Seeds "I'm nobody's man"
Solomon Burke "Take me (just as I am)"
George Blackwell "Can't lose my head"
Billy Keen "I finally got wise"
Scott Walker "The world's strongest man"
Tim Hardin "A satisfied mind"
The Five Keys "The glory of love"
The Thunders "Take me the way I am"
The Quinstrels "I got a girl"
The Troggs "Too much of a good thing"
The Furys "I'm satisfied with you"
Vous pouvez écouter l'émission en direct tous les mercredis de 20h à 21h30 sur le site de radio campus Orléans (voir les liens). Vous avez grand intérêt à le faire. vous pouvez aussi l'écouter en différé une semaine après sa diffusion.