26 juin 2007
2
26
/

06
/

juin
/

2007
18:55
Vision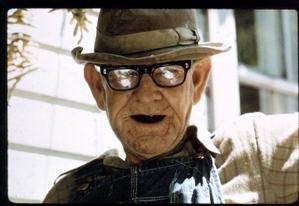 Emission solo pour Jeanpop2, qui s'acquita de sa tâche avec un brio nervalien.
Phrase de la semaine : too many to list.
Just Two Guys "Eyes"
Invasion "Do you like what you see ?"
The Eyes "You're too much"
Tracers "Watch me"
Great Scots "The light hurts my eyes"
Eyes Zooms "She's gone"
Facts Of Life "I've seen darker nights"
The Astronauts "Can't you see I do"
The Amoebas "Look at the moon"
The Chants R&B "Come see me"
The Vagrants "Oh those eyes"
The Young Aristocracy "Look and see !"
Paul Revere & The Raiders "Take a look at yourself"
Edge "Seen through the eyes"
The 1910 Fruitgum Co "Reflections from a looking glass"
Those Guys "Lookin' at you behind the glasses"
Stephen Hartley "Have you seen her"
The Fifth Generation "If I see her"
One Way Streets "I see the light"
Guy Kraines Trio "Come see the way"
The Birdwatchers "It's to you I belong"
The Easybeats "See line woman"
The Byrds "I see you"
The Dovers "The third eye"
Those Rogues "Wish I could see you again"
The Bundles "Watch me girl"
The Lollipops "Look at this boy"
The Bobcats "Can't see for looking"
The Black Diamonds "See the way"
Eyes Of Dawn "Time to be going"
Brave New World "I see"
Disciples "Junior saw it happen"