12 février 2006
7
12
/

02
/

février
/

2006
23:27
Flavio Style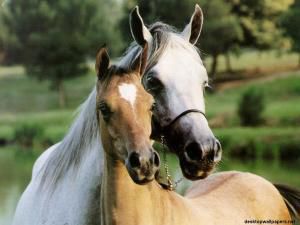 "Des chevaux... Que dire de plus?" Flavio
"j'aime les chevaux, les jeux vidéos ( diablo II lord of dstruction) et ce qui est des femmes ca depand d'elle Au fait pour ceux ou celle qui sont pas au courrant moi c'est Flavio j'ai pour le moment 24 ans." On pourrait laisser parler Flavio pendant des heures pour le présenter, mais contentons-nous de ce lien. Jeanpop2 et M. Poire se sont penchés ce soir là sur le cas de ce poète Belge, amateur de chevaux, Ferraris et Sylvester Stallone, dont la rigueur morale et les aphorismes incontournables font défaut de ce côté de la frontière. C'est donc à un véritable hommage que se sont adonnés nos héros, acceptant de laisser la vedette pour un soir à un homme dont la pensée n'a pas fini d'irriguer le monde contemporain.

The Outsiders "Go go Ferrari"
The Bram Rigg Set "Take the time, be yourself"
Rocky & His Friends "You weren't using your head"
Rocky & The Riddlers "Flash and crash"
Lou Pride "Phoney people"
Chris Jones "I'm the man"
Marvin Gaye & Diana Ross "You are everything"
Don Charles "Walk with me angel"
The Walker Brothers "Archangel"
The Merry-Go-Round "Gotta fight the war"
The Graven Image "Take a bite of life"
Paul Revere and The Raiders "Kicks"
The Barracudas "What I want you to say"
The Master's Apprentices "War or hands of time"
Fourmyula "Nature"
The Fabulous Monarchs "Memories (of the past)"
Gino "It's only a paper moon"
The Young Rascals "Love is a beautiful thing"
Slim Whitman "It's a sin to tell a lie"
The Bootjacks "Big red car"
The Escapades "I tell no lies"
We The People "My brother the man"
Stemmons Express "Love power"
The Bagdads "Love has two faces"
Horses "Cheyenne"
Lee Dorsey "Freedom for the stallion"
Vous pouvez écouter l'émission en direct tous les mercredis de 20h à 21h30 sur le site de radio campus Orléans (voir les liens). Vous avez grand intérêt à le faire. vous pouvez aussi l'écouter en différé une semaine après sa diffusion.