28 octobre 2005
5
28
/

10
/

octobre
/

2005
22:00
Civilité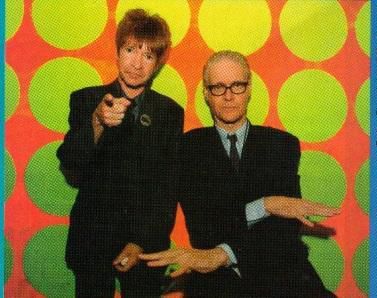 Deux Californiens très polis
Jeanpop2 et M. Poire sont deux gentlemen d'une politesse exquise. Ils céderaient volontiers leurs places aux personnes âgées s'ils empruntaient les transports en commun. Ils n'hésiteraient pas à tenir la porte pour des femmes si ces dernières étaient pourvues de Pat. Quoi qu'il en soit, ce sont des hommes de dialogue et des citoyens honorables, comme le souligna cette émission d'une bienséance rare sur les ondes d'aujourd'hui
Pietro Attila and The Warlocks "Goodbye"
Johhny Young "Good evening girl"
Tom Thumb "Respect"
Los Shakers "Won't you please"
Syl Jonhson "Sorry 'bout that!"
Lenis Guess "Thank goodness"
The Temptations "Sorry is a sorry word"
The Beachcombers "Help yourself baby"
D' Swooners "Please please Trina"
The Palace Guard "Sorry"
The Hentchmen "Please tell me"
The Backseat "Where is Mary"
The Ju-ju's "I'm really sorry"
The Wallace Brothers "Thanks a lot"
Oliver Bush "Please come back my love part 1"
Band Of Angels "Accept my invitation"
The Score "Please please me"
The Sea-Ders "Thanks a lot"
The Kee-Notes "Please don't tell me no"
Masters Of Stonehouse "Please"
The Answers "Please please go away"
The Boards "Please tell me why"
Zen "Please accept my invitation"
The Ballroom "Baby please don't go"
The Remains "Thank you"
William Bell/ Mavis Staples "I thank you"
Vous pouvez écouter l'émission en direct tous les mercredis de 20h à 21h30 sur le site de radio campus Orléans (voir les liens). Vous avez grand intérêt à le faire. Le site est actuellement en maintenance mais vous pourrez bientôt l'écouter en différé.