9 juillet 2005
6
09
/

07
/

juillet
/

2005
22:00
Mort.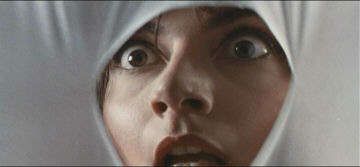 Pour ce qui sera probablement la dernière émission de la saison, Jeanpop2 et M. Poire s'intéressèrent au thème estival et mainstream de la mort. Accident notable : Jeanpop2 fut un très court instant habité par l'esprit purulent de la chanson française, ce qui le poussa à chanter les louanges de claude nougarot et du bon swing. M. poire, en bon exorciste, mis bientôt fin à la mascarade.
Sam Cooke "A change is gonna come"
The Master's Apprentices "Buried and dead"
The Humane Society "Eternal prison"
The Royal Flairs "Suicide"
We The People "The day she dies"
The Band "Across the great divide"
The Undertakers "Think"
The Soul Patrol "Don't knock the cop"
Montage "She's alone"
Bergen White "The bird song"
Scott Walker "The seventh seal"
Paul McCartney "Junk"
Keith West "Kid was a killer"
Blacktop "The Grave"
Geechie Wiley and Elvie Thomas "Last kind words blues"
Kim Fowley "People who don't have children (die alone)"
Freddie Williams "I've got to live while I can"
The Deadly Snakes "I want to die"
The Embrooks "back in my mind"
The Moon "Life is a season"
White Hassle "She's dead"
Vous pouvez écouter l'émission en direct tous les mercredis de 20h à 21h30 sur le site de radio campus Orléans (voir les liens). Vous avez grand intérêt à le faire. Vous pouvez également l'écouter à n'importe quel moment ici!!!