22 février 2005
2
22
/

02
/

février
/

2005
23:00
Italo-Américains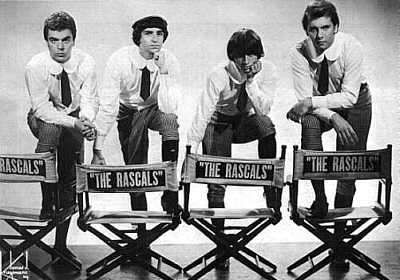 Jeanpop2 et sa cour se sont acharnés cette fois-ci à élucider le concept de rock, donc de mode de vie, Italo-américain. Ainsi tout ne fut que satin, bon goût, politesse et veste lamée pendant cette heure et demie. En revanche, la gourmette de M. Poire et la playlist disparurent mystérieusement lors de l'émission. Voici donc les titres dans le désordre.
The O'Jays "Let it all out"
Bergen White "Hurt so bad"
The Miracles "Baby baby don't you cry"
JJ Barnes "Baby please come back home"
The Universals "New lease on life"
Johnny Robinson "Gone but not forgotten"
The Sweet Things "You're my lovin' baby"
Bobby Mandolph "Tell me tomorrow"
Eddie Whitehead "Just your fool"
Plush "What'll we do"
Rudy Bennett "I'm so proud"
Michael (The Bad Seeds) "Gotta make my heart turn away"
The Mystery Trend "There it happened again"
Los Chijuas "Esclavo del sueno"
The Easybeats "Can't take my eyes off of you"
The Young Rascals "How can I be sure"
The Young Rascals "Lonely too long"
The Steeple People "Green Plant"
Ruby and the Romantics "Hey there lonely boy"
The Lovettes "Lonely girl"
The Four Seasons "Let's hang on"
Johnny Ace "Pledging my love"
The Flamingos "I only have eyes for you"
Dion and the Belmonts "Where or when"
Vous pouvez écouter l'émission en direct tous les mercredis de 20h à 21h30 sur le site de radio campus Orléans (voir les liens). Vous avez grand intérêt à le faire.