10 mai 2006
3
10
/

05
/

mai
/

2006
10:49
Douleur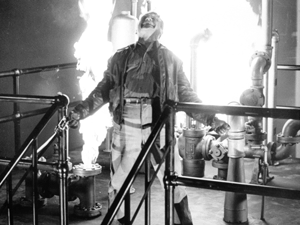 C'est tout seul que Jeanpop2 inaugura l'été et présenta cette émission. M. Poire, en un passage éclair, apporta un disque rare et son patriotisme régénérant, et c'est déjà beaucoup.
Barbara George "I don't want to be hurted"
Buffalo Springfield "Burned"
The Beat Buddies "Pins in my heart"
The Vaqueros "Growing pains"
The Music Machine "Somethin' hurtin' on me"
The Perpetual Motion "You hurt me"
Rollin' Ramsaxes "You've hurt me so"
The Impressions "You always hurt me"
The Greeks "Love won't make you my friend"
Sonny Raye "Whip it on me"
We The People "You burn me up and down"
Luke & The Apostles "Been burnt"
The Werps "Love's a fire"
The Knickerbockers "Bite bite barracuda"
Earl Preston & the T.T.'s "Hurt"
Deans "Hurt by love"
Phil Flowers "One more hurt"
The Phillips Bros "I got hurt"
Helene Thomas "Pain in my heart"
Jackie De Shannon "Needles and pins"
The Bittersweets "Hurtin' kind"
The Midknights "Pain"
The Pretty Things "Can't stand the pain"
Oscar Mack "Put out the fire (let me go)"
Tommy Tate "I'm taking on pain"
The Bystanders "(You're gonna) hurt yourself"
Bergen White "Hurt so bad"
Vous pouvez écouter l'émission en direct tous les mercredis de 20h à 21h30 sur le site de radio campus Orléans (voir les liens). Vous avez grand intérêt à le faire. vous pouvez aussi l'écouter en différé une semaine après sa diffusion.