22 octobre 2006
7
22
/

10
/

octobre
/

2006
19:35
Little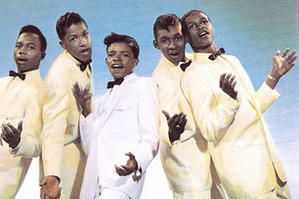 Pour cette émission consacrée à l'emblématique sobriquet Little, on attendait beaucoup d'Uder Mermouch, chargé de la tâche colossale de défrichage Psycho-géographique de la Californie. Il s'en est évidemment tiré avec tous les honneurs, malgré les taquineries d'un M. Poire d'humeur bien coquette.
Phrase de la semaine : "Je me fais fort de terminer très fort." (Uder Mermouch)
Little Frankie "I'm not gonna do it"
Little Richard "Hurry Sundown"
Little M. Lee & The Cherokees "Young lover"
Little Charles & The Sidewinders "You need me"
Little Anthony & The Imperials "Get out of my life"
Little Johnny Truitt "Just the other day"
Little Willie & The Adolescents "Get out of my life"
Little Daddy & The Bachelors "Come on home"
Little John & The Sherwoods "Long hair"
Little Ray "Come swim with me"
Little Beaver "Funkadelic sound"
Little Dooley "You better be ready"
Little Victor & The Vistas "No more"
Little Tommy Brown "Don't leave me"
Little Hooks & The Kings "Jerk train"
Little Stevie & The Easybeats "Baby I'm comin"
Little Phil & The Night Shadows "The way it used to be"
Danny's Reasons "Little Diane"
Little Caesar "Good good lovin"
Little Tony & The Hawks "The Tears"
The Little Foxes "Love made to order"
Uder Mermouch a attribué à l'état de Californie un indice de 8 sur l'échelle Psycho-Batave